Introducing CVS Fibreglass Canopies


A CVS Fibreglass Canopy will keep your gear safe, dry and secure.
Need a solution to keep your vehicle safe, secure, and looking great on the roads of Australia? At CVS Solutions, we make canopies for all of the major vehicle manufacturers, such as Ford, Holden, Nissan, Isuzu, Mitsubishi, Volkswagen & Toyota – it's safe to say, we have you covered.
When it comes to UTE Canopies, CVS know what it takes to keep your investments dry, secure, and protected from natural threats. We have a vast range of designs for all industries, trades, and users – and utilize only the very best equipment and materials to ensure that your canopy is strong enough to stand the test of time. Each of our robust designs has been painstakingly constructed using the highest standard of lightweight fibreglass – carefully and thoroughly tested to withstand Australia's toughest work and recreational conditions.
All UTE canopies by CVS are reassuringly water and dust resistant to help ensure that your equipment and tools are protected from unnecessarily wear and tear.
That's what makes these solutions so ideal for tradesmen, technicians, or anyone else who requires absolute quality when it comes to looking after the future of their business. What's more, the lightweight construction of our canopies means that you never have to compromise on fuel economy. You get space, security, and versatility – without having to pay extra for the privilege.
Besides their security benefits, UTE canopies from CVS offer a range of additional advantages for the modern driver. We design our canopy solutions with you in mind, meaning that you can use our range of products to enhance the storage capacity of your UTE, and expand the capabilities of your on-road business endeavours. On top of that, CVS canopies are exceptionally affordable. If that wasn't enough, we also offer a range of fantastic accessories that can be used to compliment your new canopy.
For instance, sliding/lift windows, reversing camera, and/or dual or single cab configurations. Every Canopy we design and install is made to exceed industry standards to ensure you remain within the manufacturer's warranty. That means that we provide peace of mind to our customers as standard.
Built with security in mind, CVS UTE canopies are secure and fully lockable. We supply with or without windows to keep your valuables out of sight as well. Canopies with windows can be tinted and are lockable on all sides too. What's more, we build our CVS canopy solutions to stand the tests of time. We don't expect you to have to invest in a new security solution every year – our canopies stick with you through thick and thin.
If the practical features of a CVS UTE canopy haven't sold you yet – how about the fact that we design our canopies for sophistication too. With our road solutions, you don't have to worry about driving a clunky, unattractive vehicle around the roads of Australia. Instead, you can exude an air of absolute professionalism as you enjoy the numerous benefits a protective canopy can be. Our designs are sleek, elegant, and varied – so you can choose the canopy that suits your needs best.
traxiindustries.com.au/cvs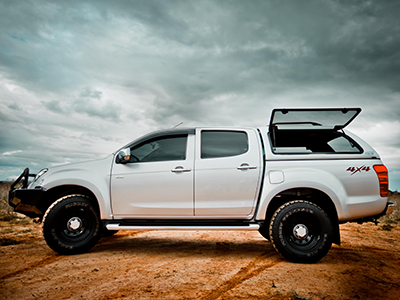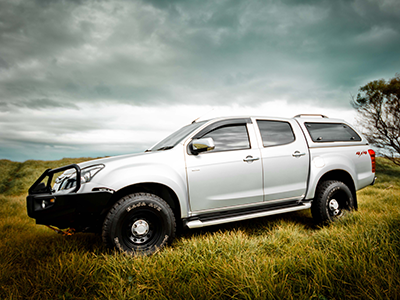 ---
Leave a comment