Airbag Man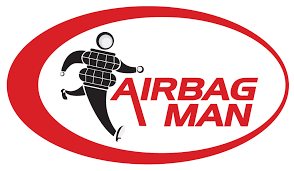 At Trax Industries Hoppers Crossing, we supply & fit Australia's Leader in Air Suspension, Airbag Man www.airbagman.com.au established in 1995 have been designing & manufacturing quality bolt in airbag kits to suit a wide range of vehicles for over 20 years.
Contact the team at Trax Industries Hoppers Crossing today & see what Airbag Man products we have to offer for your application. Get that one step closer to a safer & more comfortable ride!

Airbags are not just for 4wd's towing a caravan, boat or trailer. If your vehicle tows or carries uneven loads causing the rear or front end to sag then you need to drive safe and level up with Airbag Man. Airbag Man engineer, design and manufacture over 1000 airbag kits to suit a wide range of vehicles such as Passenger Cars, Family Sedans, Station Wagons, 4wd's & Suv's, Tradies Utes, Commercial Vans, Light Trucks, Trailers, Caravans, Camper Trailers, Heavy Trucks, Industrial & Agricultural, Motorhomes, Hot Rods and Show Cars, Military & Emergency Vehicles.
By installing Airbag Man to your vehicle you can take advantage of many features & benefits which include adjustable levelling control, eliminating spring sag, safer load carrying, better braking, improved steering & handling, stabilise body roll, prevents bottoming out, excellent ride quality, reduced tyre wear & lower maintenance costs.
NO Airbags = Unsafe

With Airbags = Safe

Features & Benefits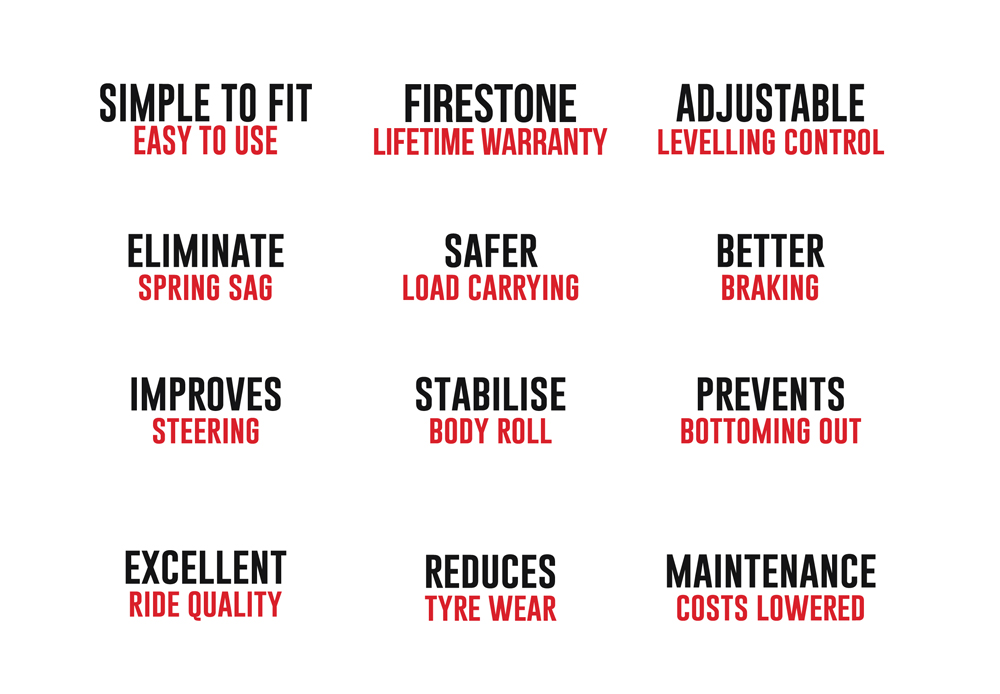 How do airbags work?
Where do the airbags go?

Coil Helper Airbag Suspension Install Video:


Coil Helper Airbag Suspension In Action Video:
Leaf Helper Airbag Suspension Install Video:
Leaf Helper Airbag Suspension In Action Video: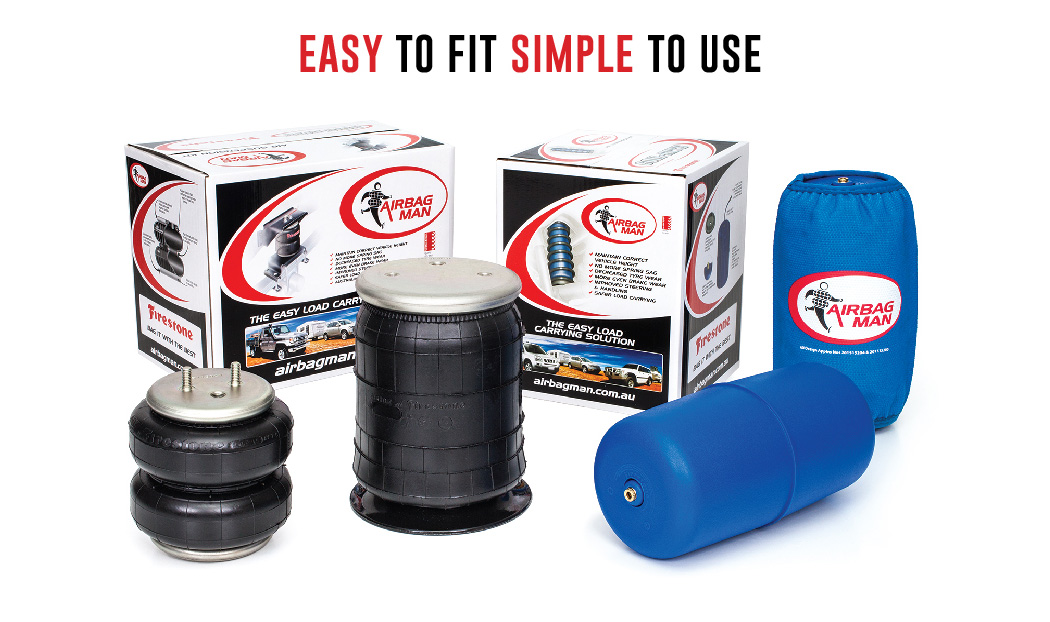 How do I inflate or deflate my airbags?

Very simple! You can add air via a service stations tyre inflation facilities or if you have a portable compressor that will work perfectly as well. If you wanted to inflate or deflate your airbags from the comfort of your vehicle, we have a massive range of on board air accessories that will give you the ability of individual press of a button technology & pressure readings via an analogue or digital gauge.

Wireless by Airbag Man
---